The 4th of July, or Independence Day, is a holiday that celebrates the independence of the United States. We celebrate July 4th because it was on that day in 1776 that the Declaration of Independence was signed and put into place. 
Celebrating the 4th of July with your employees can raise employee morale and ensure team members feel you value and appreciate them. If you aren't sure how to celebrate Independence Day at work, explore these eight exciting ways to enjoy the 4th of July at work, along with suggestions for excellent 4th of July gifts, to ensure your team members feel connected, appreciated, and included in this year's patriotic festivities.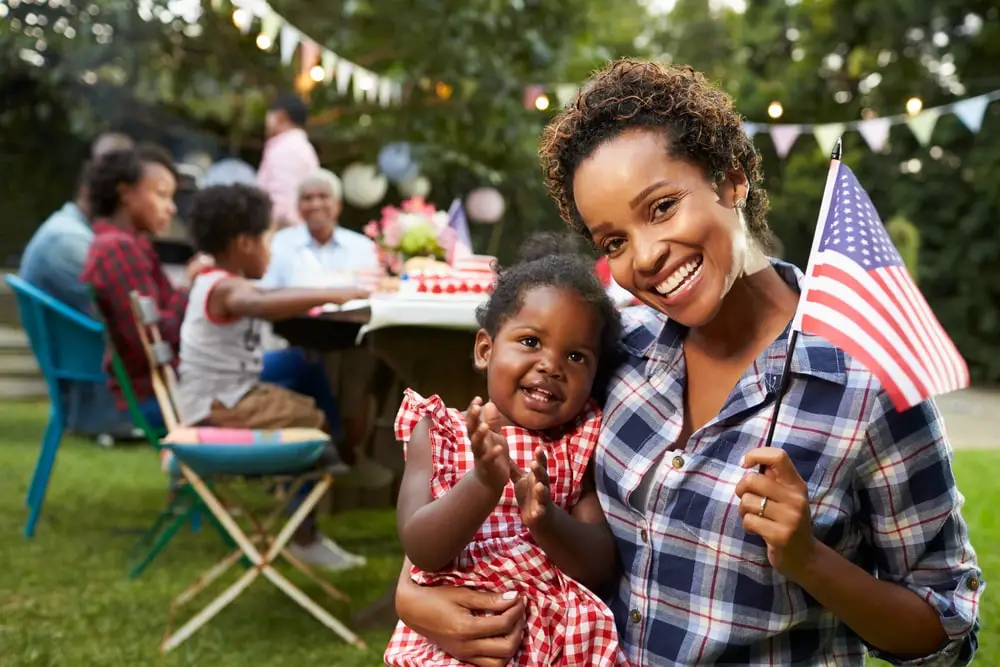 Ideas to celebrate with your team
Celebrating holidays with your team and business associates is a great idea, but it can be difficult to find the best way to celebrate, especially if your office is closed on the day of the holiday. But, even if your office is closed for the holiday, you can still celebrate by giving your employees resources to celebrate on their own or throwing a spectacular celebration a few days before or after the holiday.
Here are eight great ways to celebrate the 4th of July with your employees:
1 – Encourage employees to get together with family and friends
Since most offices are closed on the 4th of July, many employees would appreciate some extra encouragement to go and spend time with their family and friends. Incentivize employees to take their time away from work by enjoying a good meal with the perfect gift for the 4th of July: gift certificates for beef steaks so they can purchase food for the event. 
A steak gift certificate that is redeemable at any local store near your office building or one they can redeem online is a great way to encourage employees to host a BBQ with burgers, hot dogs, and steak. They'll want nothing more than to get outside during their break to enjoy the sunshine and fresh air during their 4th of July holiday celebration. 
For employees with dietary restrictions, you can provide general grocery gift cards so they can purchase groceries and aren't limited to just steak. 
Rouse your employees to spend quality time with their families this 4th of July holiday. Encourage them to create lasting memories and to cherish their freedom of sharing precious moments with their loved ones.
2 – Inspire Employees to have a BBQ potluck with a Steak Gift Certificate 
If you want to encourage employees to spend more time with their coworkers, you can host a barbeque picnic and potluck near the office. This can even be on a different day than the holiday itself.
Urge employees to bring something they can share with the team and have a good old-fashioned BBQ with burgers, hot dogs, lemonade, and potato salad. Also, be sure to set up games for them to play as well. 
On the hand, if you work with a remote team, consider 4th of July gifts that encourage them to host potluck BBQs, like giving employees gift cards for steak and other groceries. Send them in the mail, and encourage your employees to use them to purchase food at the same time for a virtual team barbeque.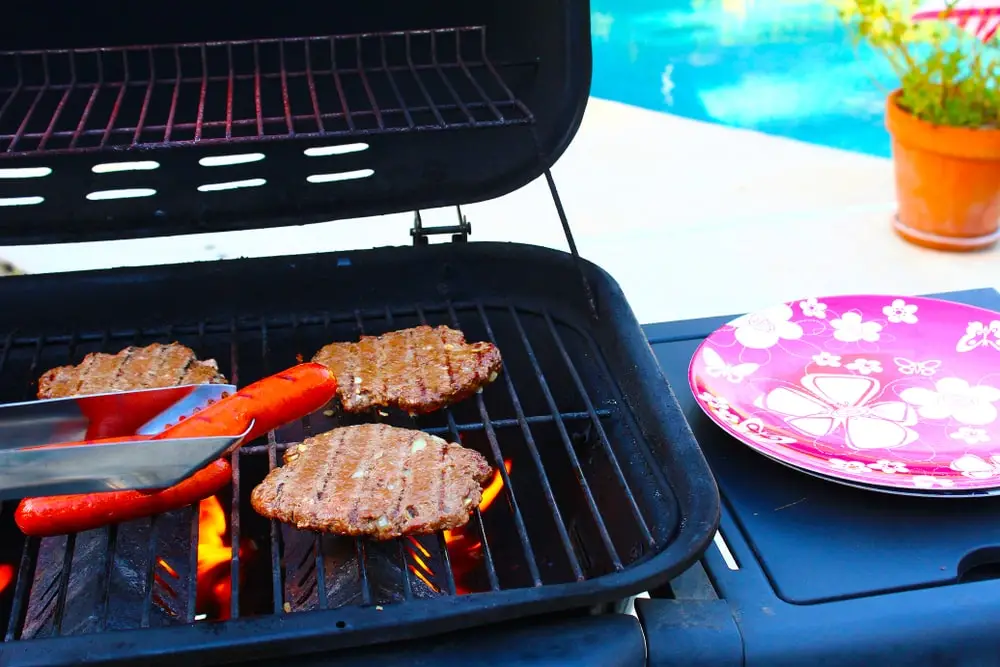 3 – Swimming 
If you want to help employees fight the July summer heat, consider hosting a pool party at a local swimming pool. Employees, along with their families and friends, can get together to swim and cool off during the hot summer.
This could also involve everyone participating in a potluck or bringing snacks for all to enjoy in between taking a swim. Celebrate our country's independence together this 4th of July at the pool – the best place to let loose and cool off!
4 – Visit a local lake or reservoir 
If the water sounds nice, but you also think the team could use this 4th of July to enjoy the great outdoors too, consider inviting one and all to a local lake or reservoir. If there's a toll at the entrance, consider providing passes to your employees or discuss a discount rate with the park officials.  
By the water, your employees can enjoy cooling off from the July heat and spend time in nature with the people they care about. Encourage them to bring a picnic lunch by providing a quality e-gift certificate that will offer favorable discounts and reduce the cost of packing their lunch.  
5 – American trivia
If hosting a large outdoor event isn't possible, you can host a 4th of July-themed trivia night instead. Have a few exciting rounds of trivia featuring events in American history, famous American figures, and anything else that fits under the theme of American trivia. 
For a more competitive edge with a bit more fun, set up your game Jeopardy-style and split the office into teams. Enhance the competition further by offering great prizes such as gift baskets, gift cards, cash, swag, or meal credits
6 – Campfire party
Summer nights are best spent under the stars than with a crackling fire, s'mores, and good company. Hosting a campfire party can create this perfect summer evening with your employees. You can find an outdoor firepit or get a mini tabletop firepit, then gather with your employees and enjoy sweet chocolate-marshmallow sandwiches. 
Be sure to have plenty of roasting sticks, graham crackers, chocolate, and marshmallows, so the team can enjoy plenty of s'mores together and chat about all the plans they have for the summer – a great way to celebrate this 4th of July!  
7 – Firework show
Fireworks are a staple of the 4th of July, and enjoying a show with your team can be a great bonding experience. If you are able to get together in person, you can either host your own fireworks show or find a local show in your community. 
Set up some folding chairs, then gather your team and their loved ones to watch the fireworks. Offer sparklers for kids so they feel more involved, as well. 
You could also do a cookout before the show and have employees bring meat and groceries. Offering steak gift cards can help encourage everyone to bring something they can share. 
If you have a virtual team, consider streaming a big fireworks show together. Watching the dazzling display of lights and colors can create a memorable experience while fostering a sense of unity and celebration.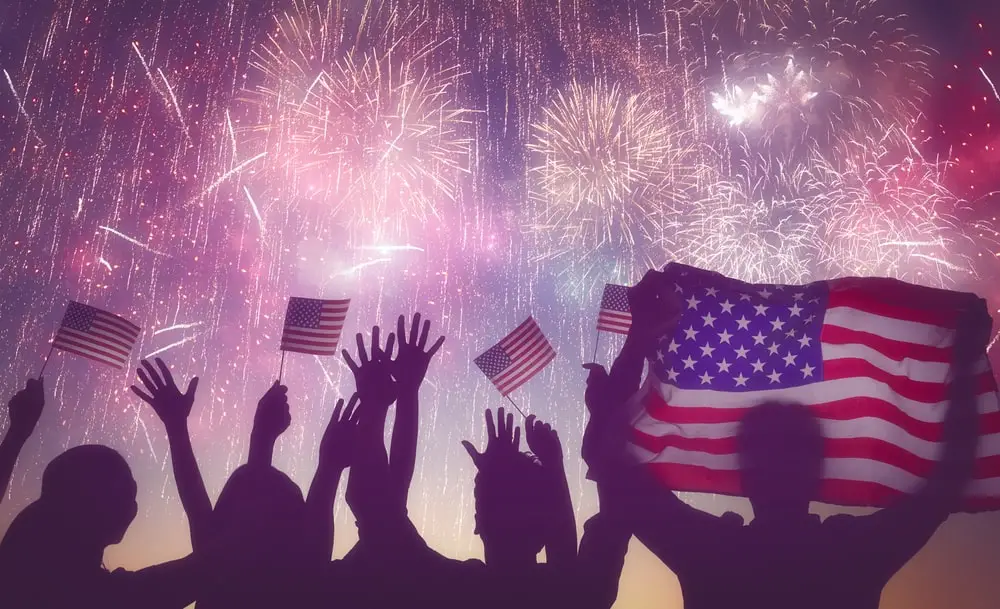 8 – Raffle
If you want something simpler that could double as a charity effort, you could host a company raffle. Employees would pay to enter a raffle where they could win prizes like local food and drink packages, gift baskets, or gift cards redeemable at retail or grocery stores in your area. 
Any money earned can be donated to a charity your team chooses. Maybe consider giving your donations to a military charity in light of the holiday. 
Enjoy the patriotic celebrations 
The 4th of July is an ideal occasion to celebrate the spirit of independence, foster team connections, and boost morale at work. By putting together one or more of these eight ways to celebrate this 4th of July holiday, you can create a festive and inclusive atmosphere that brings your team closer together. Remember, it's not only about the activities but also the opportunity to appreciate the values and freedoms that make America unique. 
Gather your team, plan exciting activities, and let the patriotic festivities begin. Whether it's a virtual lunch party, a campfire gathering, or a movie screening, remember to embrace the values and message of freedom, appreciation, and togetherness that this special day represents.
Be sure to order Perfect Feast gift certificates as the perfect 4th of July gift to help your employees celebrate the country's birthday with friends and family. These gift card certificates are the perfect gift and allow your employees to make a variety of gift card purchases. They can get their choice of groceries: turkey, ham, fruits, and vegetables, or beef steaks — with Perfect Feast, they have the freedom to choose what they want this 4th of July!